Mitchell Collision Podcast
Tune in by clicking one of the episodes below or subscribe on Spotify or Apple Podcasts.
Spotify
Apple Podcasts
The Mitchell Collision Podcast goes beyond Property and Casualty headlines to explore the latest trends in auto physical damage. Hosted by Ryan Mandell, the series includes in-depth interviews with experts from around the industry—carriers, repairers, OEMs, part suppliers, technology service providers and more. In each episode, Ryan provides insight and analysis on the market factors affecting automotive insurance claims and the delivery of proper, safe vehicle repair.
Latest Episode
Episode 9: The EV Revolution and What's Next for the Auto Insurance Industry
April 17, 2023
Ryan is joined by Damon Aldrich, Enterprise Holdings' director of EV and infrastructure strategy, for an in-depth discussion on vehicle electrification. Together, they detail how the increase in EV adoption is affecting insurers, auto body shops and even rental car companies. They also identify what factors could hinder future EV market growth and prevent this segment of the car parc from reaching industry projections.
Listen Now
Episode 8
Building Customer Loyalty Through OEM-Certified Repairs­
September 2, 2022
Art Crawford, vice president of collision centres at AutoCanada, discusses the role that OEM certification plays in proper repair, customer loyalty and shop profitability. He and Ryan also examine how facilities like AutoCanada are collaborating with the OEMs to support and service the next generation of automobiles, including electric vehicles.
Listen Now
Episode 7
Painting a New Picture: Automotive Coatings and Their Impact on Repair
april 28, 2022
Think that paint color doesn't affect a vehicle's performance and Advanced Driver Assistance Systems (ADAS)? Think again! Jeff Wildman, manager of OEM and industry relations at BASF, joins host Ryan Mandell to discuss the latest trends in automotive coatings, how they impact collision repair and why OEM procedures are critical—especially when it comes to paint.
Listen Now
Episode 6
New Opportunities in the Automotive Aftermarket
march 1, 2022
Joe Sparacino, managing director of automotive aftermarket investment banking at Stifel, shares his perspective on the industry. From mergers and supply chain disruptions to the introduction of new markets focused on Advanced Driver Assistance Systems (ADAS), Joe and Ryan uncover the trends that have investment bankers and key stakeholders taking notice.
Listen Now
Episode 5
Evolution and Growth in the Collision Industry
november 1, 2021
Ryan and Ben Clymer, Jr.—CEO of the five-location MSO, Ben Clymer's The Body Shop—discuss today's challenges with the efficient delivery of proper, safe repair, including the ongoing impact of supply chain disruptions. They also uncover new growth opportunities and even potential roadblocks for the collision industry.
Listen Now
Episode 4
What Vehicle Lightweighting Means for Collision Repair
july 21, 2021
Ryan and Edwin Pope, principal analyst at IHS Markit, discuss the growing use of lightweight materials in new automobile design and construction. While these alternatives are helping to improve safety, boost fuel economy and reduce costs, they are also creating new challenges affecting insurance claims and the delivery of proper and safe repair.
Listen Now
episode 3
The Changing World of Automotive Recycling 
may 11, 2021
In this episode, Ryan welcomes Jeff Helget, vice president of operations at B&R Auto Wrecking. Together they explore how the automotive recycling industry is adapting to growing vehicle complexity, the pandemic's impact on the supply chain, and changes in method of inspection including virtual and automated estimating.
Listen Now
Episode 2
Silver Linings: Successfully Navigating an Uncertain Future
february 25, 2021
Paul Prochilo, CEO of Canada's Simplicity Car Care multi-shop operation and chairman of the Canadian Collision Industry Forum (CCIF), joins Ryan to discuss how COVID-19 has changed his business and the industry. Hear how the pandemic, despite its challenges, has produced silver linings and find out what they mean for the future of proper, safe vehicle repair.
Listen Now
Episode 1
Re-Imagining What's Possible in a Pandemic
December  7, 2020
Ryan and Tony Cotto, director of auto and underwriting policy at National Association of Mutual Insurance Companies (NAMIC), discuss the impact of COVID-19 on automotive insurers. Learn how carriers have quickly adapted to a new normal and how they're re-imagining the future of claims post-pandemic.
Listen Now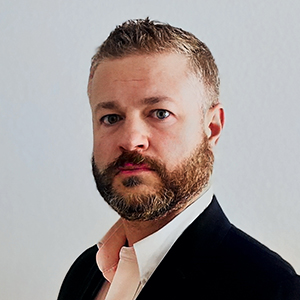 About the Author
Ryan Mandell is the director of claims performance for Mitchell's Auto Physical Damage division. In this role, he works hand-in-hand with insurance executives and material damage leaders to provide actionable insights and consultative direction. Ryan is an accomplished business leader with expertise in management, analytics, strategy and product development.